I. Introduction:
\(\bullet\) This 51 Bus Test Case is taken from the text book of Murty [1].
 
II. Single-Line Diagram:
\(\bullet\) The single-line diagram of the proposed system - as taken from the book - is shown below: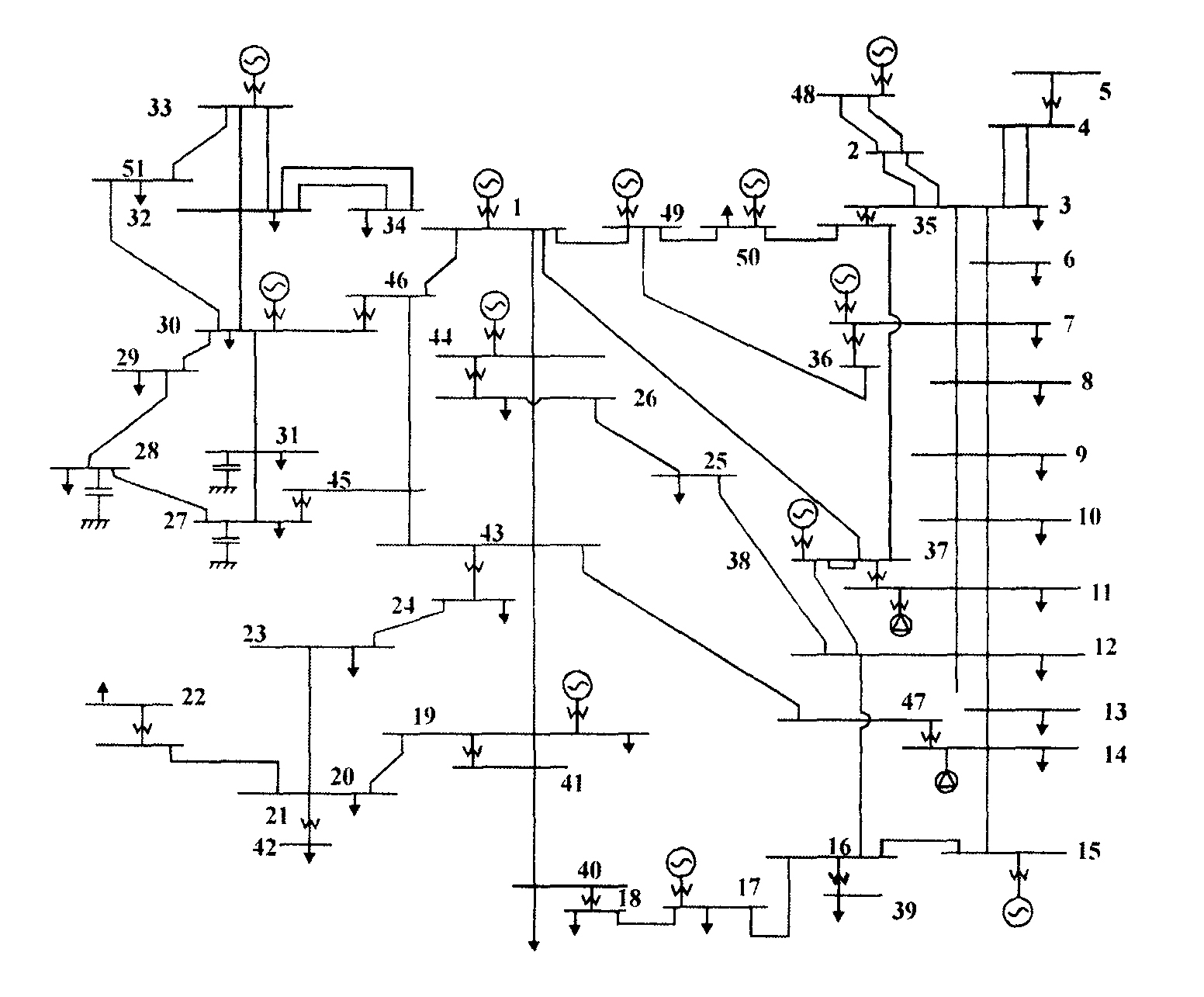 III. Files:
\(\bullet\) Full System Data (PDF Format) [Download]
IV. References:
[1] P.S.R. Murty, Power System Analysis. Hyderabad: BS Publications, 2007.